A Near Miss is Really a Near Fatality – Forklift and Pedestrian Injuries
Published by
on
Are pedestrian injuries occurring at your place of business? Are pedestrians and forklift trucks working in close proximity? Are your employees ignoring the warning devices you currently have in place i.e. horns?
Its been said with respect to a forklift "
A Near Miss is Really a Near Fatality
"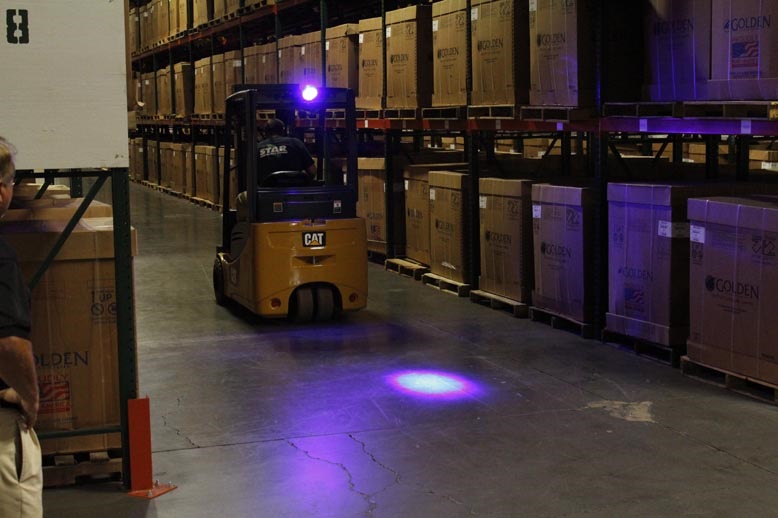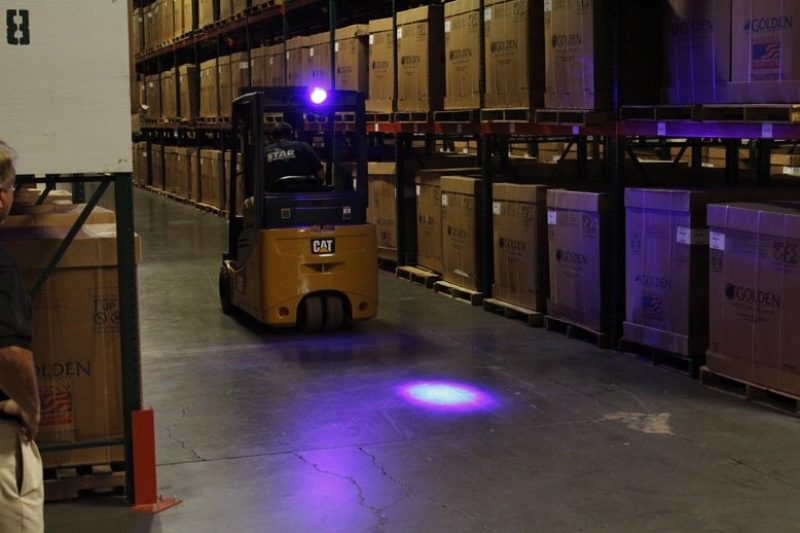 "Every three days, someone in the United States is killed in a forklift-related accident, and nearly 80 percent of forklift accidents involve a pedestrian. According to the Occupational Safety and Health Administration (OSHA), approximately 70 percent of all accidents reported could have been avoided with proper safety precautions. "
---
Forklift Fatality Data
The following paragraphs summarize information about fatalities involving forklifts. The information is from databases that identify work-related fatalities in the United States.
National Traumatic Occupational Fatalities (NTOF) Surveillance System
In the United States, 1,021 workers died from traumatic injuries suffered in forklift-related incidents from 1980 to 1994. The NTOF Surveillance System uses death certificates to identify work-related deaths. These fatalities resulted from the following types of incidents:
| Type of Incident | % total victims |
| --- | --- |
| Forklift overturns | 22 |
| Worker on foot struck by forklift | 20 |
| Victim crushed by forklift | 16 |
| Fall from forklift | 9 |
The information in this section is from the following website:
[
https://www.cdc.gov/niosh/docs/2001-109/
]
---
Important!: One common cause of pedestrian injuries occurs when a forklift is traveling in reverse and runs into a pedestrian that is outside the driver's field of vision.
Worker Struck by Forklift
The following excerpt was found in

DHHS (NIOSH) Publication Number 2001-109

. "On October 19, 1995, a 39-year-old female punch press operator at a computer components manufacturer was fatally injured while performing normal work tasks at her station. A forklift was traveling in reverse at high speed toward the victim's work station. A witness observed the forklift strike a metal scrap bin (about 3 by 5 by 3½ feet), propelling it toward the punch press station. The bin hit the press and rebounded toward the forklift. There it was hit once again and shoved back against the corner of the press, striking and crushing the victim against the press [NIOSH 1996c]"
---
One way to eliminate this and other incidents and accidents is to provide proper forklift training. Some of the topics that should be discussed during forklift operator training include:
Ensure back-up alarms are functional

Check the area around of vehicle before operating

Stay alert

Obey all traffic rules and signs

Minimize distractions

Inspect and maintain vehicles

Use safety belts

When necessary turn on headlights
---
The following information was found on the following website [
http://Worker Struck By Forklift, Nicholson Terminal & Dock Co. Cited by OSHA
]. "
On Nov. 19, 2013, a worker was struck by a 62,000-pound-capacity forklift carrying a 40,000-pound steel coil at the Detroit marine terminal. Following the death of the worker, OSHA investigated and has cited Nicholson Terminal & Dock Co. with nine safety violations, including two willful and seven serious. OSHA has proposed penalties of $168,700 to Nicholson Terminal & Dock Co., which employs about 75 workers.
"
---
If you are concerned about pedestrian injuries or fatalities in your place of business any you are looking for some other solutions, you may find the article from
DC Velocity
beneficial
.
How to curb forklift-related pedestrian injuries and fatalities
OSHA Requirements and Recommended Practices:
Yield right of way to pedestrians

When possible separate workers and forklift traffic Visibility is terrible on many forklifts, so make yourself stand out

Requiring all employees walking in an area with active forklifts to wear high-visibility vests can help with your pedestrian awareness training.

Designate specific aisles to workers on foot only and/or to forklift traffic only

Keep workstations and control panels away from the aisle when possible

Make your workers stand out – perhaps use high visibility vests

When possible erect barriers that can separate foot traffic from forklift traffic

Restrict the use of forklifts in areas where foot traffic is common place:

Around time clocks

Main workplace entrance or exits

Doorways leading to or from break rooms or cafeterias

When a person or group of people walks across your planned route:

Stop

Wait until the pedestrians pass by

Proceed cautiously through any congested area

If an area is cluttered, walk the route first to spot problems

Check for situations that require a spotter and use one when traveling

Warn pedestrians, by asking them to move, if there is not sufficient safe clearance

Sound the horn at blind corners, doorways and aisles

Evaluate whether overhead dome mirrors or warning lights could improve visibility of both workers on foot and forklift operators

Remove bins, racks, or other materials at corners, intersections, or other locations that may obstruct the view of operators

Sound the horn or other alarm when you back up

In areas where ambient noise level is high consider using flashing lights, blue lights or red lights

If an area is cluttered, walk the route first to spot problems

Make eye contact with the driver
---
Yet another w
orker struck fatality.
The following information was found on the following website [
http://www.osha.gov/news/newsreleases/region7/03052015
]. U.S. Department of Labor March 5, 2015
Worker Fatally pinned by forklift at Menards warehouse OSHA cites 1 serious violation at facility operating as Midwest Manufacturing
On Sept. 29, 2014
, the U. S. Department of Labor's Occupational Safety and Health Administration's Omaha Area Office initiated a fatality inspection after a 54-year-old
forklift
operator was fatally injured while moving trusses in a warehouse owned by home improvement store, Menards Inc.
Investigation findings:
OSHA's investigation found the forklift operator placed a load of trusses in one location of the warehouse and was traveling to another area when the forklift veered towards a rack system and the forklift operator became pinned suffering fatal injuries. OSHA cited one serious safety violation for exposing workers to
struck-by
hazards in the facility. In the past five years, 15 percent of all workplace fatalities investigated by OSHA in Kansas, Missouri and Nebraska, have involved workers being
struck-by
vehicles or objects. OSHA has a regional outreach initiative in Missouri, Kansas and Nebraska to educate workers and their employers to prevent struck-by incidents, which can involve a vehicle such as a powered industrial truck striking an employee, or an employee pinned between the vehicle and a stationary object. Menards, Inc. operates as Midwest Manufacturing and employs about 315 workers at the Valley location. Menards has about 13,000 employees nation-wide.
Proposed OSHA Penalties:

$6,300
Quote:
"This preventable tragedy demonstrates how quickly a routine workday can turn deadly," said Bonita Winingham, OSHA's area director in Omaha. "Employers must educate and train forklift operators and others working in warehouses to remove debris and other material from the path of forklifts. Struck-by hazards can come from above and below forklifts as well as from material storage racks and items being moved in the facility."
---
The use of forklifts are common place in many industries. By implementing a forklift pedestrian safety program and effective forklift training program, you can ensure that your forklift doesn't become a liability.
We offer a variety of options please follow the links below to learn more: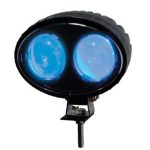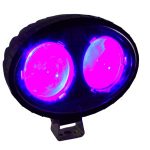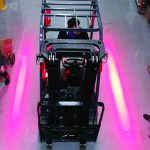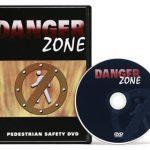 If you have forklift training or aerial lift training questions, are interested in learning more about the services/products offered at First Quality Forklift Training LLC, or would like a free training quote, please call us at

(800) 647-FQFT (3738)

or email us at

[email protected]

.

We look forward to hearing from you.