Crown Lift Camera System Bundle Class 3 Carriage

The Crown Lift Camera System Bundle is an all-in-one wireless forklift camera system made for Class 3 Carriages. We assembled this bundle to assist those businesses that have Crown Lift Trucks and are looking for an economically priced wireless forklift camera system. This is also a great solution for those businesses that are not able to wire the monitor/display directly to the forklift.
The camera and battery is wrapped in a durable metal enclosure. The reinforced encased forklift camera system is IP67 rated for dust and water protection. This is a fully wireless camera system, so no unnecessary cables are needed between the camera and the monitor. The Eagleye Forklift Camera System comes complete with a rugged 9" LCD monitor, 8 hour direct wire monitor battery, 40-hour camera  battery pack, camera, key fob switch and carriage mount bracket.
For those businesses that require monitor operation for more than 8 hours order an additional battery Safe View Rechargeable Battery Pack – SVBP-21-B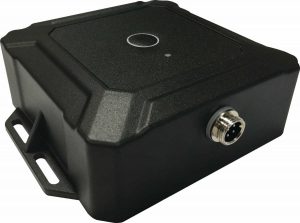 Crown Lift Camera System Bundle
Features & Benefits:
Mounts on Class III carriages (please see provided camera system dimensions and measure clearance for camera)

Quick and easy installation in minutes 

No unnecessary external wiring, all components are hidden away inside of the Eagle-Eye

All vital components are protected by a steel casing

Camera is IP67 rated for dust and water protection

Monitor powered by 8 hour rechargeable battery

Operating Temperature: -4 F to 155 F RH 90%

Switch function turns camera off after 5 minutes of inactivity, saving the life of the battery by 3-5 times longer

All components can be charged within the casing or removed from the Velcro for quick replacement.

Expandable – can connect up to 3 additional cameras (purchase separately) (extra camera)

Capable of recording with the use of an SD card (up to 256GB ) Videos dated and time stamped, which can easily be viewed on a computer. (instructions are included with the monitor)
How to Identify What Class of Carriage You Have